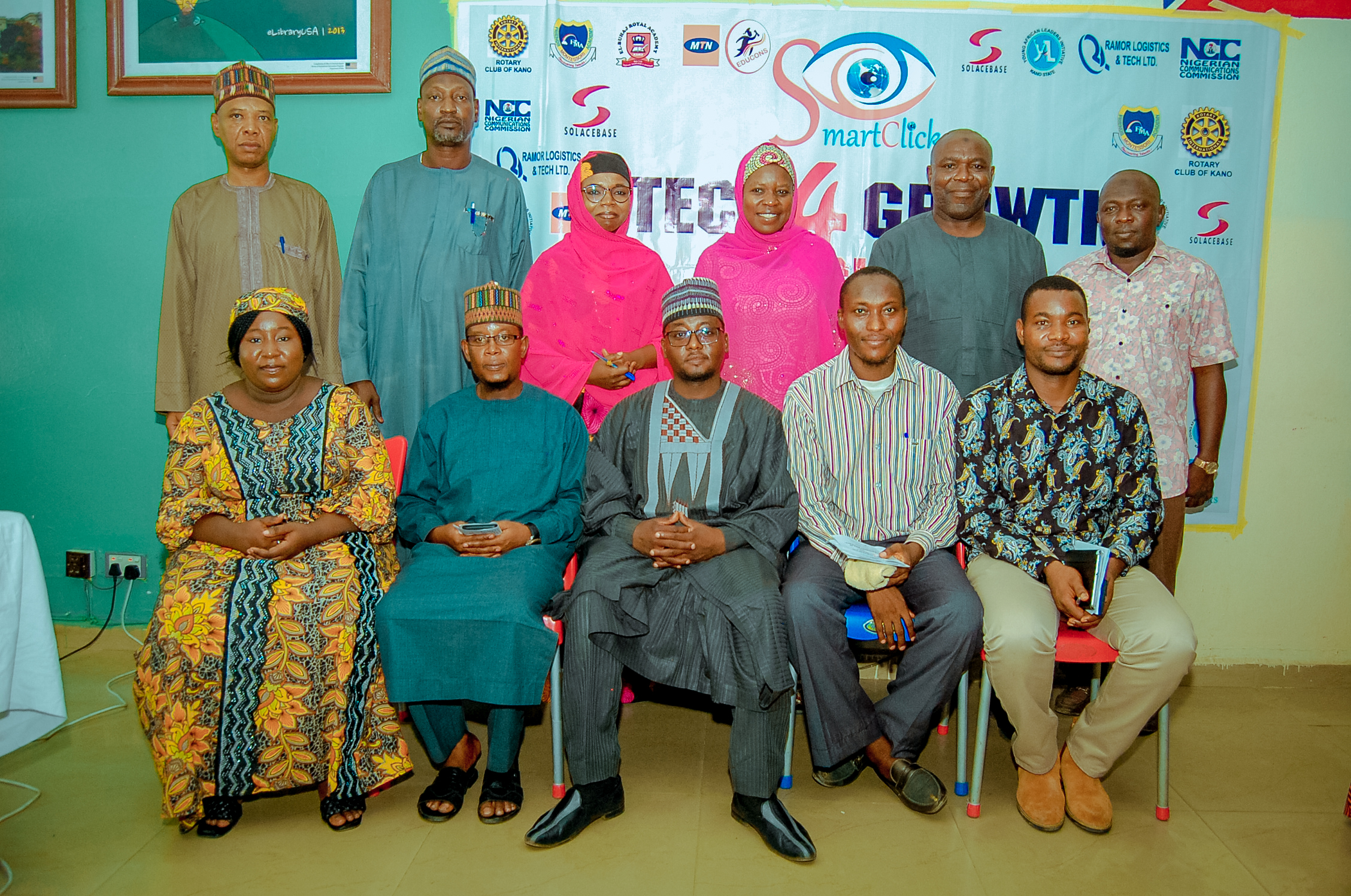 Stakeholders Urge Caregivers to Monitor Device Use among Children
Stakeholders in Technology, Communication, Safety, Education and Telecommunication have called on parents, educators and other caregivers to seek adequate digital literacy and safety information in order to inculcate positive tech habits in young people.
This call was made during an awareness programme tagged "Tech4Growth Summit" organized under a digital wellness and safety advocacy project Smartclicks to promote digital wellness in the society by bringing together experts and stakeholders in information technology. The summit which was held in Kano with the theme "Early Engagement in Digital wellness advocacy"
Speaking at the event. Zonal Controller of the Nigerian Communication Commission, Alhaji Shuaibu Swade who was represented by a staff of the commission, Alhaji Mohammed Ibrahim-Danwawu said parents, teachers, community needs to protect and be vigilant in guiding children on how to operate the internet. He expressed determination of the Commission to support Smartclicks, while emphasizing the need to educate children on online bullying and all sort of vices they might come across especially at tender age.
In the same vein, the editor-in-chief of Solacebase Multimedia, Abdulateef Abubakar said there is need for parents to check what their children do with their phones in terms of people they interact with their technical device and what they watch or do on social media.
On his part, Member National Governing Council of National Human Rights Commission, Abubakar Muhammad said there is urgent need to understand for parents and caregivers to digital safety and know how to to disseminate right information about it.
In her remark, the Safety Advocate, Suliyat Idris said the awarenes campaign became necessary in order to respond to the reality of life and technological existence, development and innovation.